You are here: Home> Products > Spiral Classifier
Spiral Classifier
Processing ability: 770-2800T/24H
Screw diameter: 1500~3000mm
Material handling: limestone, talc, graphite, barite, mica, kaolin.
The Main Types and Application Field of Sprial Classifier:
There are four types of classifiers, high weir type single and double spiral classifier, immersed single and double spiral classifier. Spiral classifier (Screw classifier) is widely used for distributing ore in the close circuit with ball mill, grading ore and fine slit in the gravity mill, grading granularity in the flow of metal ore-dressing and desliming and dehydrating in the washing. Advantages are simple structure, reliable working condition and convenient operation.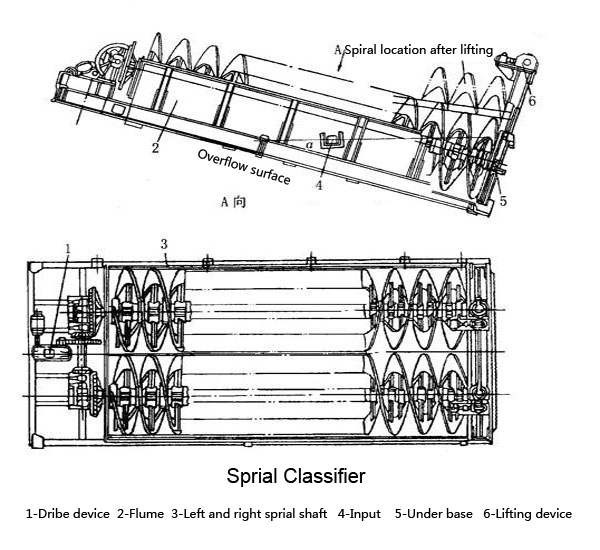 The Function and Usage of Spiral Classifier:
a.Separation of fine particles and liquid from coarse particles
b.Separation of light particles from heavy particles
c.Separation of the particles into a number of products graded according to size
d.Separation of liquid from solid particles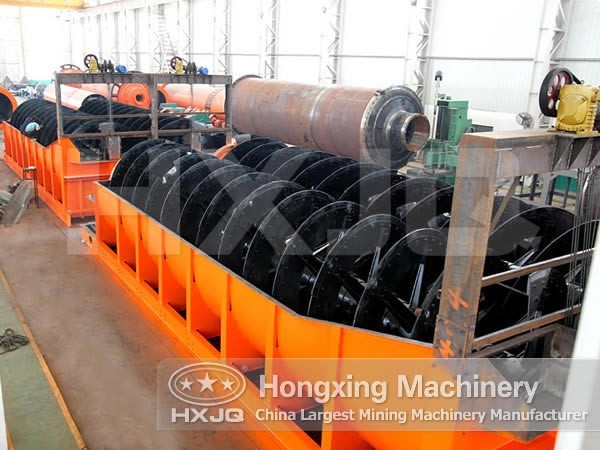 The Performance Characteristics of Spiral Classifier:
1.Adjustable weirs
2.Sealed, submerged bearing
3.Optional automatic lubrication system
4.Rigid tank and substructure
5.Wide choice of tank design
Note: If you're interested in the product, please submit your requirements and contacts and then we will contact you in two days. We promise that all your informations won't be leaked to anyone.