You are here: Home> Products > Rotary Kiln
Rotary Kiln
Specification: Φ2.5×40m-Φ6.0×95m
Processing capacity: 180-10,000t/d
Processible materials: roasting cement clinker in the industries of metallurgy, refractory matter and chemical plant .
The Main Types and Application of Rotary Kiln:
Rotary kiln belongs to building material equipment, which can be divided into cement kiln, metallurgy chemical kiln and lime kiln according to different materials.Cement kiln is used for making of cement clinker and there are dry and wet methods to make cement. Metallurgy chemical kiln is used for magnetic roasting of iron ore and oxidizing roasting of chrome and nickel in the steel factory. Lime kiln is used for baking active lime and dolomite in the steel factory and ferroalloy factory.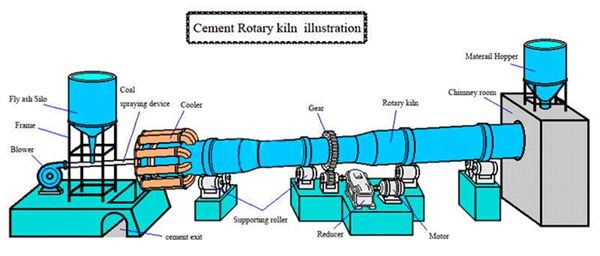 The Concrete Introduction to Rotary Kiln:
Rotary kiln refers to rotating calcinations kiln, belongs to construction material equipment. According to the different materials, the kiln can be divided into cement kiln, metallurgy chemical kiln and lime kiln. The cement kiln is mainly used for the calcinations of cement clinker, and it has two types of dry and wet methods. Cement rotary kiln belongs to the building material equipment. Cement rotary kiln is of solid structure, stable operation, and high quality output product.There is also Limestone rotary kiln, Clinker rotary kiln, Cement rotary kiln and so on.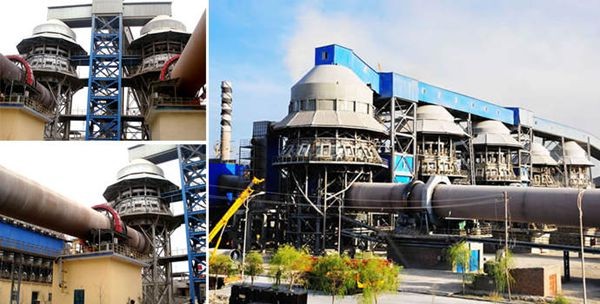 Note: If you're interested in the product, please submit your requirements and contacts and then we will contact you in two days. We promise that all your informations won't be leaked to anyone.