The Handling Materials and Application of Cement Mill:
Cement mill is widely used for the cement, the silicate product, new type building material, fire-proof material, chemical fertilizer, black and non-ferrous metal, glass, ceramics and etc. Cement mill can grind ore or other materials that can be grinded either by wet process or by dry process.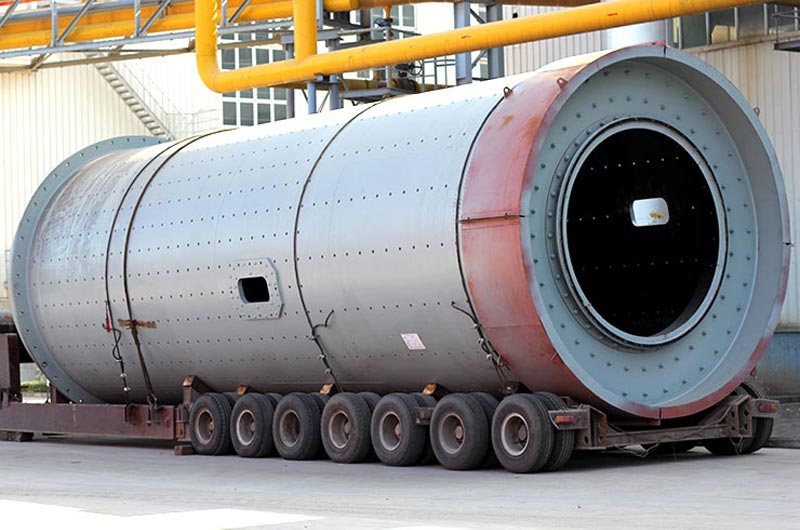 The Inner Structure of Cement Mill:
This cement mill is made up of feeding part, discharging part, gyre part, transmission part, (decelerator, small transmission gear, generator, electrical control) and so on. The hollow axis adopts the cast steel and the lining can replace, the rotating big gear processes in the way of casting rolling gear. The barrel body is wearable well and bears wearable scaleboard. This machine run steadily and works reliably.
Technical Parameter
Product specification
(m)
Milling form
Transmission form
Gear box
Motor power
(kw)
Production capacity
(t/h)
Total weight
(t)
Model
Speed reduction ratio
Φ1.83×7
Open flow
Brim
ZD60
4.5
245
6.5-8
43.8
Φ2.2×7.5
Circle flow
Brim
ZD70
5
380
8-10
64.8
Φ2.2×11
Open flow
Central shaft
D110
35.5
630
12-13
104.6
Φ2.2×13
Open flow
Central shaft
D110
35.5
630
16-18
114
Φ2.4×13
Open flow
Central shaft
D110
35.5
800
20-23
130.6
Φ2.6×13
Open flow
Central shaft
MFY100
19.5
1000
28-32
158
Φ3×9
Circle flow
Brim
D125
41.2
1000
28-36.5
167
Φ3×11
Circle flow
Central shaft
D140
42.8
1250
36-47
180
Φ3.2×13
Open flow
Central shaft
D140
36.5
1600
45-50
225
Φ3.5×13
Circle flow
Brim
JDX1000
5.84
2000
60-65
275
Φ3.8×13
Open flow
Central shaft
MFY250
16.5
2500
60-62
320
Φ4.2×13
Open flow
Central shaft
JQS3550
15.6
3530
85-87
380
Φ4.6×14
Circle flow
Central shaft
JSI160-C
14.6
4200
120-135
485