The Description and Function of Chinaware Ball Mill:
Chinaware ball mill is mainly used for mixing and milling materials, with even output fineness and energy-saving. Not only the wet mill, but also dry mill. The machine can use the different lines according to the product requirement to satisfy different requirement.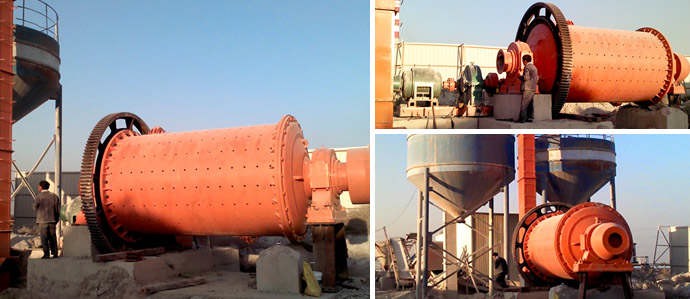 The Advantages and Benefits of Chinaware Ball Mill:
The product fineness relies on the grinding time. Reduced voltage starting of motor reduces the starting current whose structure is divided into integral and detached types. This product is favored for low investment, energy economy, novel structure, simple operation, reliable performance and safety. It is suitable for general and special material mixing and grinding. Users can choose proper type and liner according to the proportion, hardness, and production.
Technical Parameter
Model
Feeding capacity
(t/time)
Shell rotation speed
(r/min)
Reference motor
(kw)
Liner material
600×700
0.05
50
2.2
Chinaware,silicon,rubber or metal(the related motor power varied as per the different liner materials and grinding materials)
800×600
0.075
42
3
900×1200
0.2
38.5
5.5
1300×1500
0.5
33
7.5
1500×1800
1.2
28.5
11
1800×2000
1.5
24
15
2600×2800
5
16.5
37
3000×3800
10
14.5
57.2
3200×4600
15
13.5
75