The Main Types and Applicaiton of Rod Mill:
Rod mill has dry and wet types to choose, and users could choose depend on the fact. The company uses the advanced output controllable technology to change the traditional surface contact into line contact, make the output granularity evener, production higher, so it is widely used in chemical industry, metallurgy and glass industry.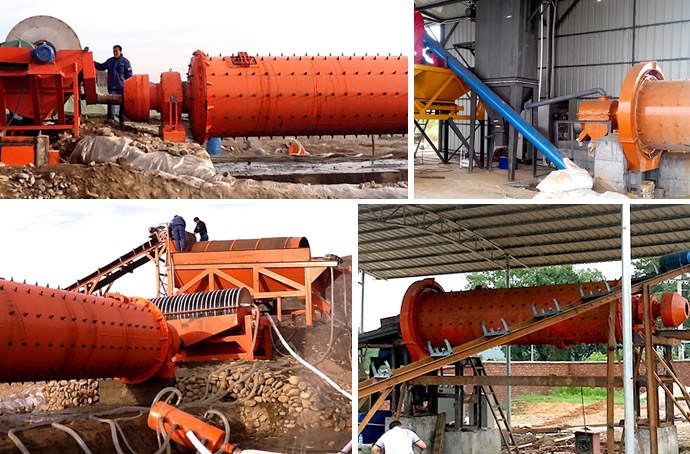 The Performance Characteristics of Rod Mill:
In the ore grinding process, the grinding media contact the ores in a linear state, so that it has the function of selective grinding. The product granularity is even and the content of over-crushing particles is low. When used for coarse grinding, the processing capacity of rod mill is much higher than that of ball mill with the same specification.
Technical Parameter
Model

Shell Specifications (mm)

Shell rotation speed
(r/min)
Feeding size
(mm)
Discharging size
(mm)
Processing capacity
(t/h)
Power
(kw)
Total weight
(kg)
Diameter
Length
MBS0918
900
1800
36-38
≤25
0.833-0.147
0.62-3.2
18.5
5500
MBS0924
900
2400
36
≤25
0.833-0.147
0.81-4.3
22
6100
MBS1224
1200
2400
36
≤25
0.833-0.147
1.1-4.9
30
12000
MBS1530
1500
3000
29.7
≤25
0.833-0.147
2.4-7.5
75
16800
MBS1830
1830
3000
25.4
≤25
0.833-0.147
4.8-11.6
130
29000
MBS2130
2100
3000
23.7
≤25
0.833-0.147
14-35
155
34800
MBS2136
2100
3600
23.7
≤25
0.833-0.147
19-43
180
37000
MBS2430
2400
3000
21
≤50
0.833-0.147
25-65
245
54000
MBS2736
2700
3600
20.7
≤50
0.833-0.147
32-86
380
86000
MBS2740
2700
4000
20.7
≤50
0.833-0.147
32-92
400
94000
MBS3245
3200
4500
18
≤50
0.833-0.147
64-180
630
137000