Slag Powder Production Line
The Summery of Slag Mill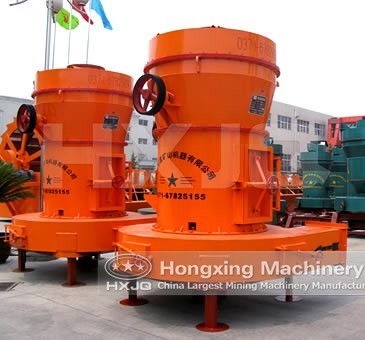 Sag mill machine working principle: Greatly massive raw material broken will arrive to after entering material granularity, transports from the bucket elevator machine thing material to expects the warehouse, then is delivered from the electromagnetism oscillating feeder machine the main machine's rubbing cavity evenly, Enters into to rubbing the cavity thing material among rubbing the links grinds in the roll, After the slag mill rubs the powder brings from the wind machine air current to an analyzer machine minute level, Reaches the thin powder which must ask to thin along with the gas to flow through the pipeline to enter into the big tornado In the collector, enters a line of minute to receiving the collection, passes through the tripping device to arrange again.
Slag Grinding Mill Process
Slag mill is used in slag powder production line. It's important equipment for pellet process in iron and steel industry. Slag mill is used for dealing with materials which the moisture is 8-13%, and it can make materials fully mixing and refinement, increase the surface of material pellet, reduce the recruitment of betonies effectively, shorten the pellet manufacture craft, increase the raw ball strength, improve the pellet quality and metal recovery, reduce energy consumption, improve the working conditions and environmental protection. The production line is with the same meaning with ggbs production line and ggbfs production line.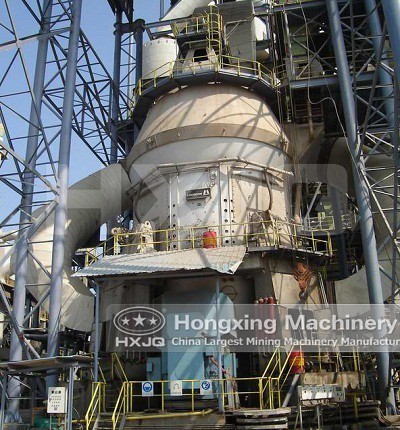 Hongxing Mining Machinery is a crusher manufacturer in China, and has independent import-export right with a special international market department to deal with exporting affair. We have a professional after-sale service faculty to provide considerate and all-around-way service for the customers. Our products have taken up a considerable place in the world market. They have been exported to America, Italy, Turkey, Australia, Brazil, Singapore, Indonesia, Vietnam, Iran, India, Chile, Venezuela, Libya, Ethiopia, Ukraine, Russia, France, United Arab Emirates, Kazakhstan, Kyrgyzstan, Nigeria, Dubai, Kenya, Uae, South Africa and other countries. And receive high popularity. We will give you the cheapest price, minimize your costs, you can tell your online customer service needs, we will give you a complete set of programs designed.
Best Slag Mill Advantages and Features
Equivalent alternative slag concrete and cement products for various purposes in the amount of cement, concrete and can significantly improve the overall performance cement products. Slag as a new type of high performance concrete admixture, with the advantages of improving various properties of concrete, specific performance:
1.can significantly improve the strength of cement concrete, high strength concrete can be prepared surplus;
2.can inhibit alkali-aggregate reaction of concrete cement, significantly increased the alkali aggregate reaction in concrete performance, increase the durability of concrete;
3.can improve the water resistance of cement concrete etching performance, especially for anti-water works;
4.can significantly reduce the bleeding volume of cement concrete to improve workability of concrete;
5.can significantly improve the density of cement concrete to improve the impermeability of concrete;
6.Can significantly reduce the heat of hydration of cement concrete for mass concrete configuration;